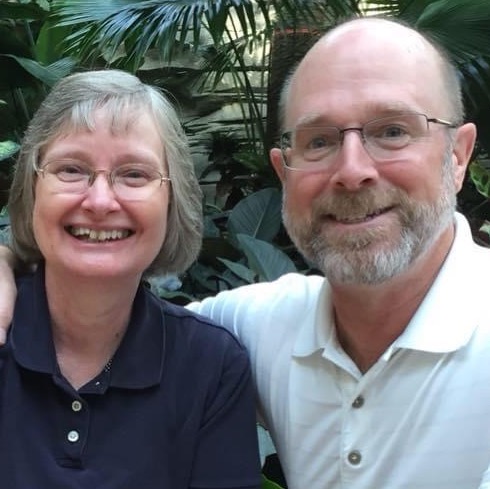 Meet Dr. & Mrs. Burdick
Dr. Burdick began his ministry preparation by earning a Bachelors in Science, where he focused on Biblical studies from The Baptist College of Florida. After that, he pursued Masters in Divinity from Liberty University Theological Seminary, where he studied pastoral ministries. Most recently, he was awarded a Doctorate in Ministry emphasizing church growth from New Orleans Baptist Seminary.
Jennifer received her Master of Arts in Religious Education from Southwestern Baptist Theological Seminary and her Master of Education from Liberty University. Jennifer retired from teaching to come alongside Tim to help him serve in ministry.
Family time and meeting new people are essential to the Burdicks. Their daughter Ashley and son-in-law Kamanu live in Columbus, Ga. and several family members live in Central Florida. Their hobbies include Tim's amateur radio and Jennifer's discovering new recipes to try. Also, the couple enjoys spending time outdoors and frequent the South East for periodic getaways.
Together, Tim & Jennifer frequently pray, support one another's spiritual journey, and encourage one another to give their very best to serve Jesus. Together the Burdicks visit with pastors and church staff, worship with our churches as they meet fellow Christians, and seek ways to build relationships leading to kingdom advancement in our associational reach.
To keep up-to-date with what Dr. Burdick is doing in our association, please be sure to sign up for our monthly newsletter, "The Connection." Previous copies of "The Connection" are also available on this site under the "Connect" tab.